The Branch Museum of Architecture and Design invites you to the new exhibition: Women's Rights are Human Rights
This exhibition features posters created by both women and men to celebrate and acknowledge the vital role that all citizens should play in protecting and promoting human rights while actively challenging gender inequality and stereotypes, advancing sexual and reproductive rights, and protecting women and girls against brutality.
In their collective visual voice, these posters promote women's empowerment and participation in society while challenging religious and cultural norms and patriarchal attitudes that subordinate, stigmatize or restrict women from achieving their fullest potential.
Although they vary in language, message, and purpose, the posters create a unified voice that boldly declares that women's rights are human rights.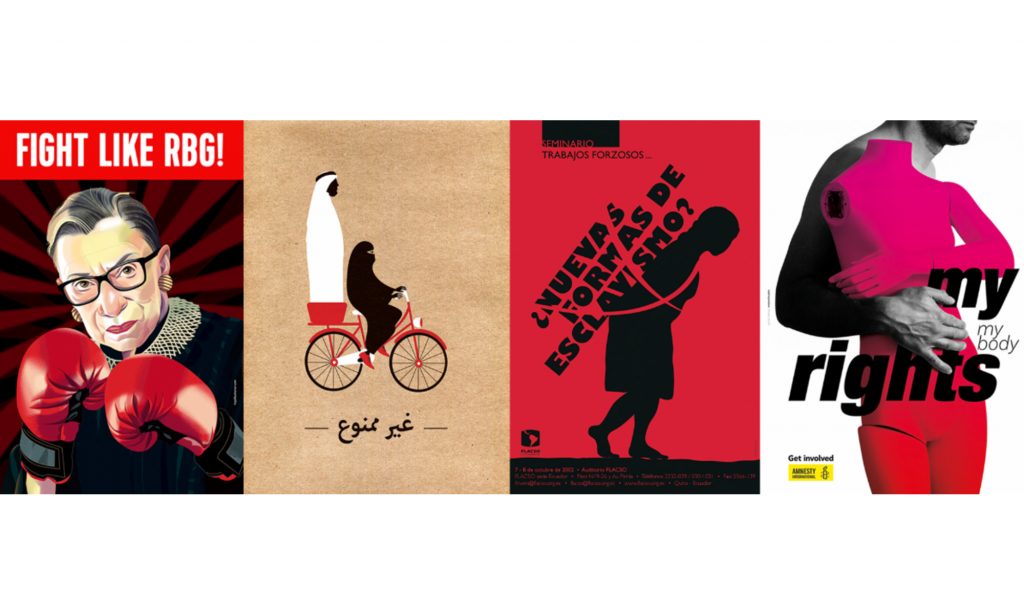 Women's Rights are Human Rights is organized and curated by Professor Emerita Elizabeth Resnick, Massachusetts College of Art and Design, Boston, and is generously supported by:
Exhibition Sponsors:
Bucci and John Zeugner
Kristen Cavallo
Programming Sponsor:

Interested in supporting this exhibition? Contact our Development Director, Bobby Hall at bhall@branchmuseum.org.
The Branch Museum of Architecture and Design | 2501 Monument Avenue, Richmond, VA 23220