Just because we're social distancing doesn't mean we have to party alone.
Let's stay together, VIRTUALLY! Join AIGA RVA for a live concert from the comfort of your home.
Put on your dancing shoes!
JOIN LIVE!
Friday, May 15th @ 6pm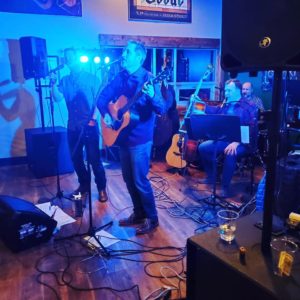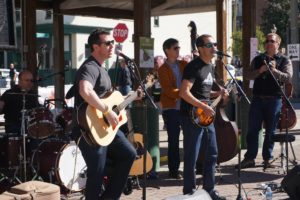 Third Rail
Don Busick & Boomer Muth
Richmond-based band Third Rail is an Americana style acoustic band that performs a mix of covers and original music. Their style emphasizes a variety of acoustic instruments and tight three part harmonies. The band has played non-profit events, local festivals, and smaller intimate venues.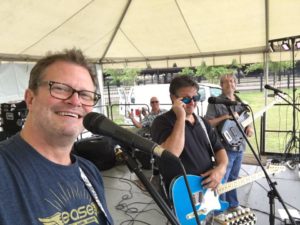 David Hunter has been performing music to live audiences since 1984 starting in an original band called The Limit who played throughout the 80's up and down the East Coast. When the 90's hit, the band morphed into a cover band called The Fredds who played throughout the 90's and after a break again from 2008 to 2018. Since then he helped round out a Cheap Trick Tribute band as Robin Zander and also plays in a Richmond based cover band called Flat Elvis. There are plans to continue occasional gigs with both The Limit and The Fredds for old time sake.