A panel event exploring the role of Experience Design across disciplines
What (really) is Experience Design?
What does Experience Design mean to you? As creatives, we are always designing with a purposeful meaning or experience in mind, but how does that translate across different design disciplines?
What Experience Design Means Across Different Design Disciplines
On Friday, October 12th, join Andrew LeVasseur, Chairman of the Experience Design program at VCU Brandcenter, and a diverse panel of design professionals as they dive deep to explore the role of Experience Design in their work; from purpose through process and outcomes.
Continue the conversation after the panel with a networking happy hour at Triple Crossing Brewing. First drink is on us (for those 21 and up)!
Hosted by the Richmond chapter of the Society for Experiential Graphic Design, this event invites professionals from within and outside the experiential-design community to share their thoughts, ideas and experiences on what Experience Design means to them.
Moderator
Andrew LeVasseur, Chair of the Experience Design program at VCU Brandcenter
Panelists
Clive Roux, CEO of The Society for Experiential Graphic Design (SEGD)
Maggie Thacker, Director of Marketing and Bus. Dev. at Eskew+Dumez+Ripple
Rob Winstead, Principal at VMDO Architects and President of the Central VA AIA
Tasha Dean, Head of Production at The Martin Agency
David Murray, VP of Product Design at WillowTree
Date + Time
Friday, October 12, 2018
Panel 2:30-4:00 PM
Networking Happy Hour 4:00-5:30 PM
Location
VCU Brandcenter Lecture Hall
103 S Jefferson Street
Richmond, VA 23284
You don't have to be a member of SEGD to attend the event, it is open to the entire design community and those interested in Experiential Graphic Design. To learn more about SEGD visit https://segd.org/
Space is limited and a ticket is required, to register for this free event please RSVP below.https://www.eventbrite.com/e/panel-what-is-experience-design-tickets-50765873093
Speaker Spotlight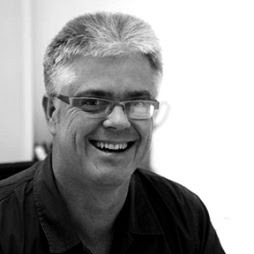 Clive Roux, CEO of The Society for Experiential Graphic Design (SEGD) Clive Roux is a trained industrial designer and CEO who believes that using design methodologies creates good businesses.
He builds successful organizations using Design Thinking, placing the users at the center of his problem-solving activities and then constantly adding value for them.
He is a thought leader in design thinking/research, innovation, and experiential graphic design. As a design researcher, Clive has undertaken multi-million-dollar design research projects on the Future of Driving, In-home Entertainment, Haircare, Vending, Computing and Shopping for corporations such as GM, Coca-Cola, Microsoft, P&G and Philips.
He has spent the last 10 years as a CEO growing and reinventing the association experience for two design organizations; The Society for Experiential Graphic Design (SEGD) and the Industrial Designers Society of America (IDSA).

Thanks to our Event Sponsor VCU Brandcenter!
We're a two-year, full-time master's program focused on developing the best creative problem-solvers in the world of brands.

Thanks to our Event Sponsor WillowTree!
WillowTree is a mobile innovation agency creating beautiful digital products engineered to drive growth for the world's leading brands.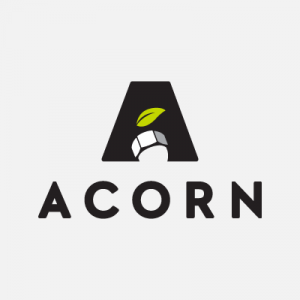 Thanks to our Event Sponsor Acorn!
Acorn Sign Graphics designs and fabricates custom architectural signage and graphics customers can depend on to be found, be seen, and be remembered.