Join us for a fun evening where we'll enjoy drinks and bites and get up to speed with what's happening in digital print. HP's North American Lead for Business Development, Jeff Dowd will share stories of how big brands, small companies, in-house designers and agencies are getting super creative and producing real results using the latest developments in printing technology.
Presentation begins @ 6:30 pm
Drinks + hors d'oeuvres provided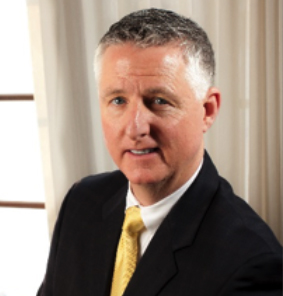 Jeff Dowd is a thirty year graphics veteran and the North America Business Development Lead for HP's Graphic Solutions Business. Jeff is a two time How-E award winner for HP recognizing leadership, 2018 Top Business Development Award and Hewlett Packard Achievement Award Winner. Jeff has also been a two-time HP Ambassador. Jeff has spoken in front of thousands of people over the years for groups and events including PIA, DSCOOP,
On Demand, Graph Expo, RIT and HP events. Significant leadership roles Prior to joining HP, Jeff was President/CEO of Colgar Protective Coatings and Vice President of Sales & Marketing for North America for Color Print Solutions. Jeff was America's Business Manager for HP's High Speed Inkjet in 2014.
Professional achievements
Jeff spent nearly a decade with Canon USA in their digital imaging and color printing divisions. He also worked for Aldus/Adobe during the emergence of desktop publishing. Jeff also held a variety of senior positions for six years with Xerox Corporation in the graphic arts market.
Education
Jeff holds a BS from Kent State University. Jeff has also attended corporate sponsored advanced courses in color at Cal Poly and Rochester Institute of Technology.
Residence
Jeff and wife Karen reside in Silver Lake, Ohio. They have two boys; Garrett, a Fulbright Scholar at the University College of London, now working on his Fellowship PHD at The Ohio State University and Colton, a Biomedical Engineering freshman at Akron University.